To connect your Alexa to your ismartgate Device you need IFTTT. In case you want to create a new applet, the instructions to do so are here.
If you do not have your ismartgate associated you can associated the moment you create the applet below or follow the instructions here.
Below you will find the instructions to create an applet that will allow you to open or close your door by saying a specific phrase to Amazon Alexa.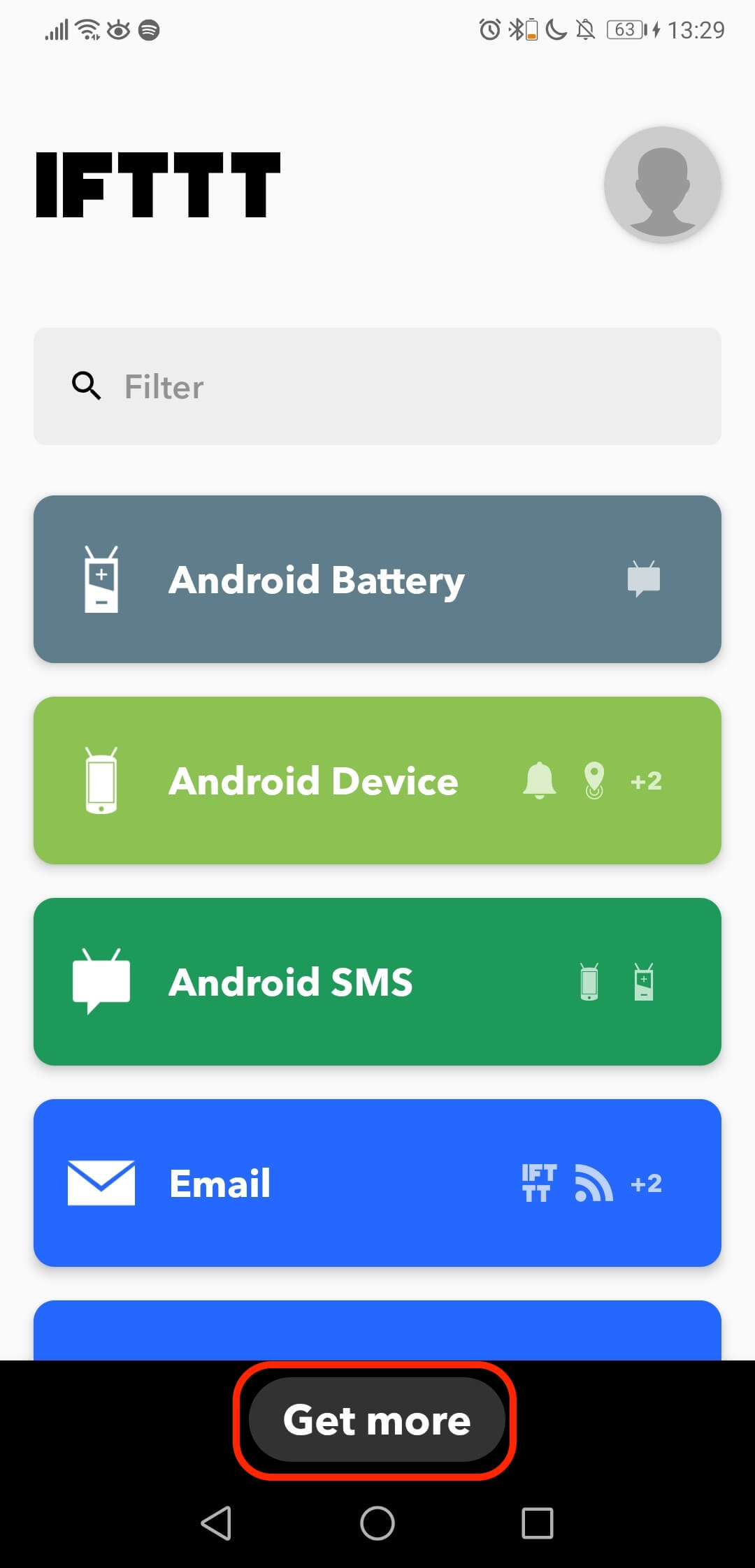 Open your IFTTT app.
Select the option Get More.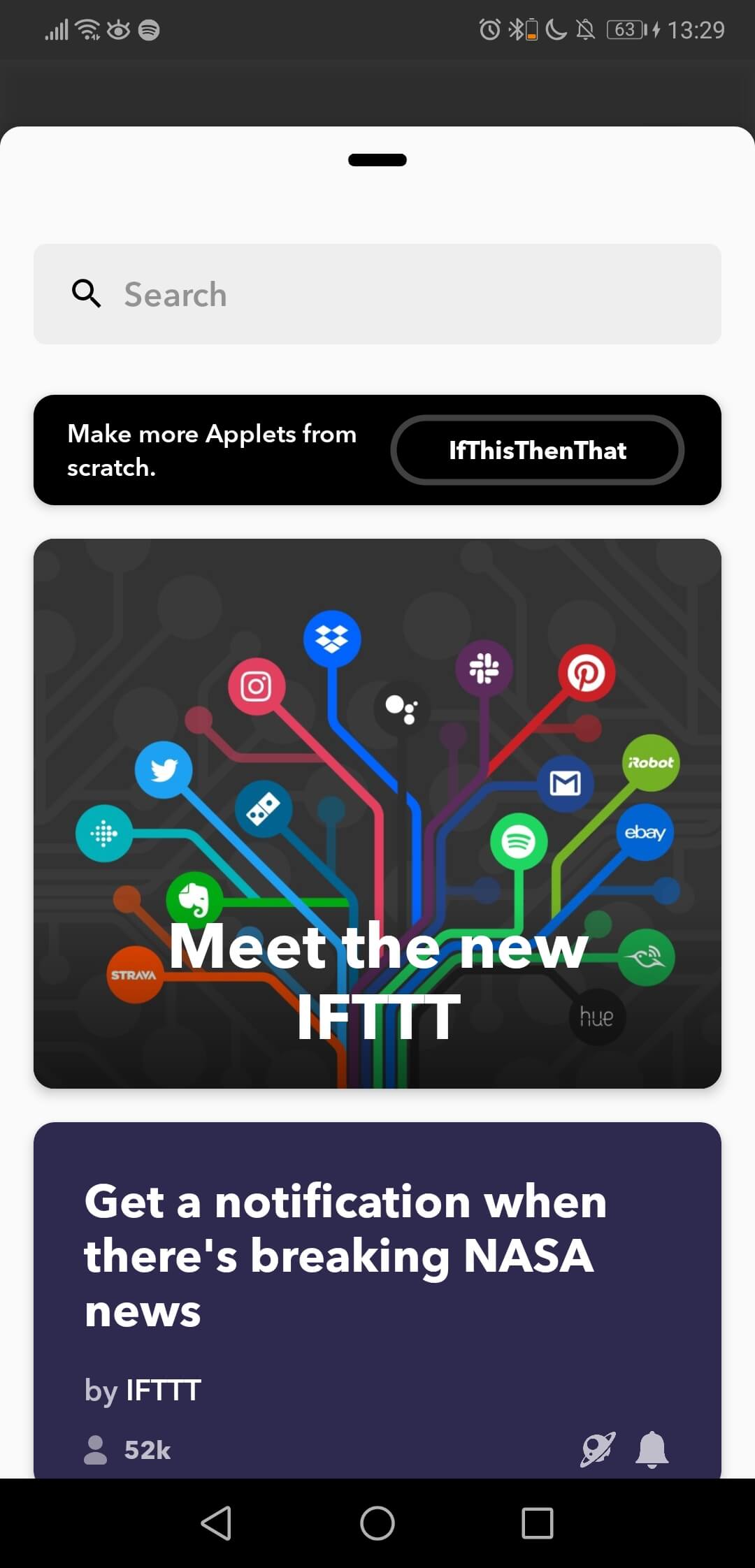 Here you are able to create a new applet or search for any service you may want to associate with IFTTT.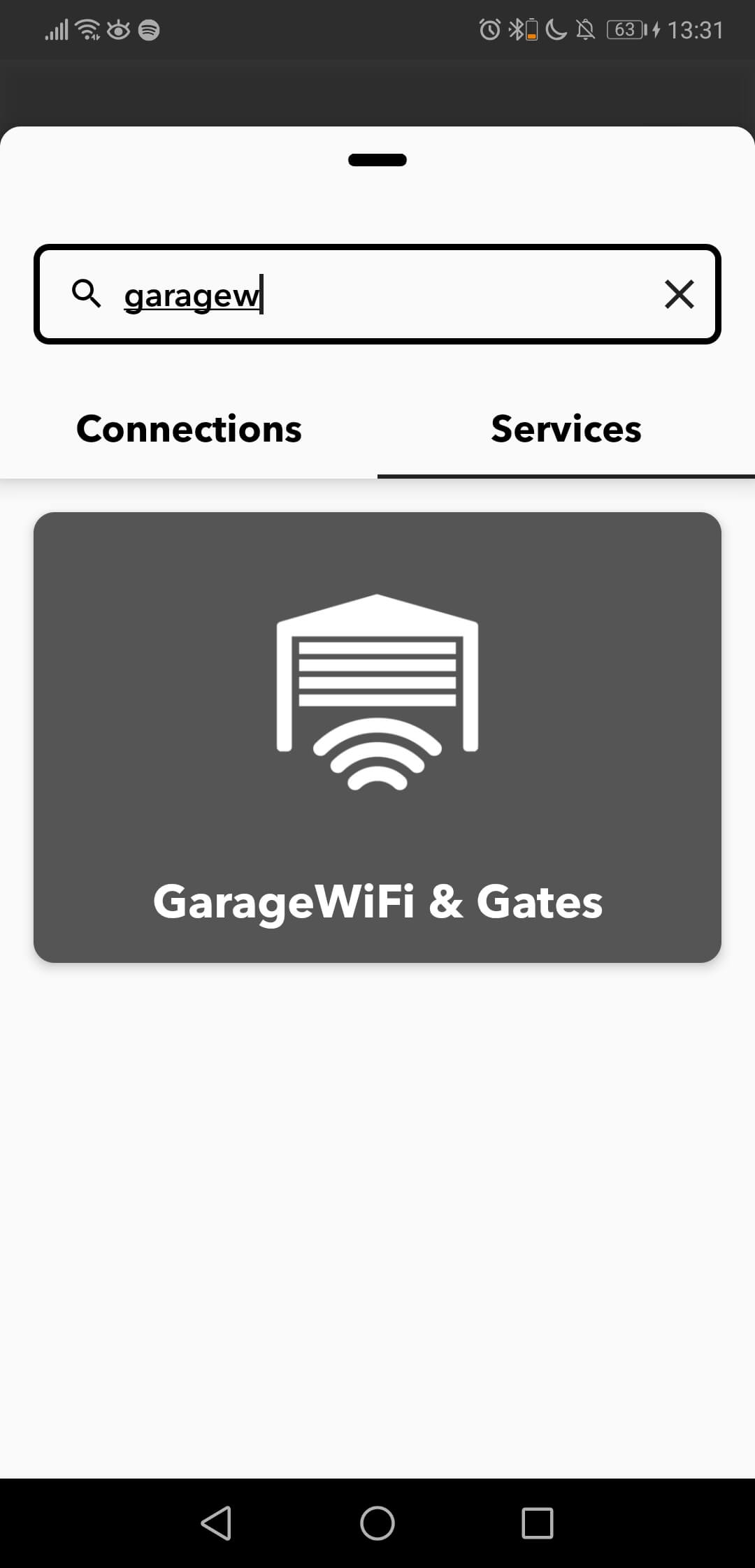 Search for the service GarageWi-Fi & Gates.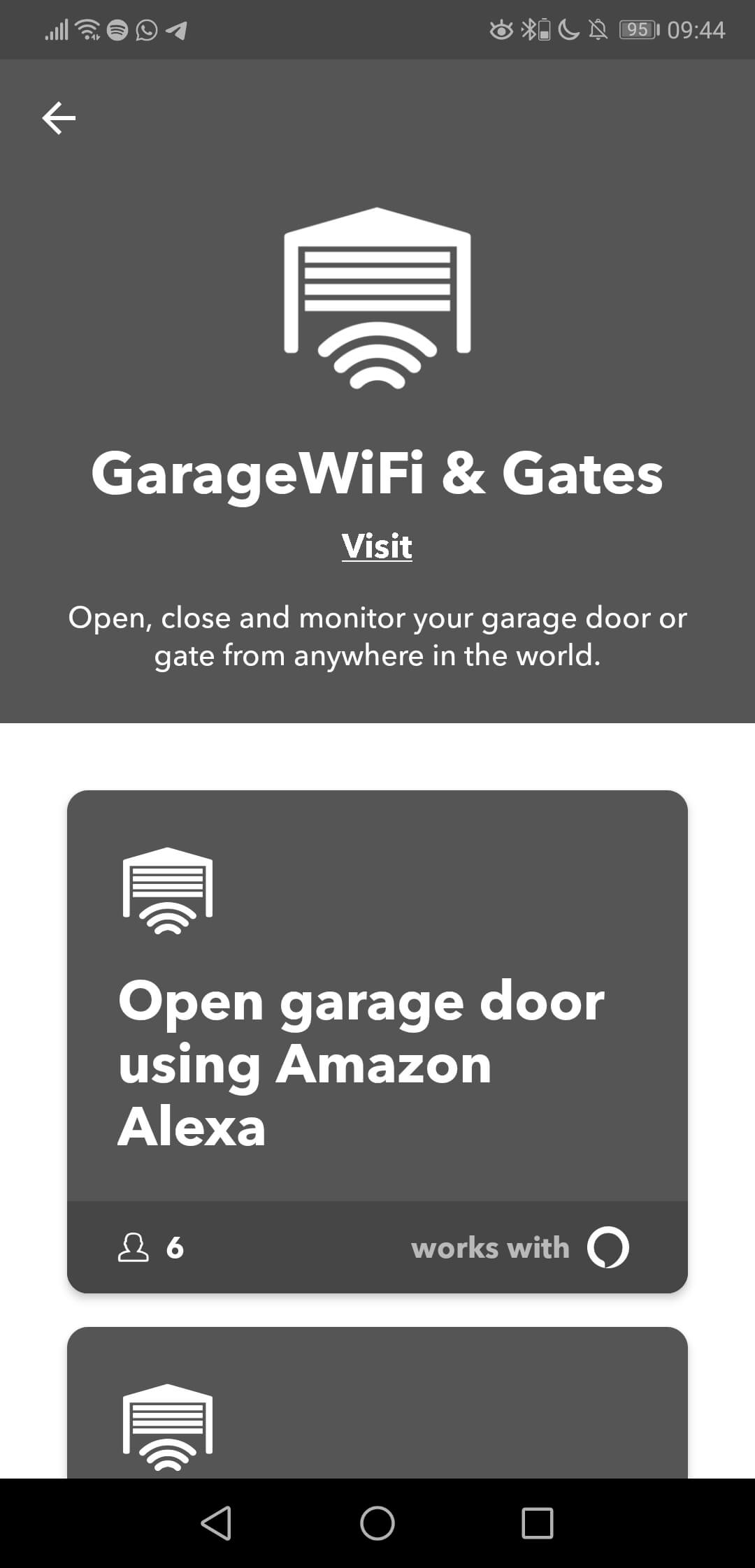 Select the applet you want to create.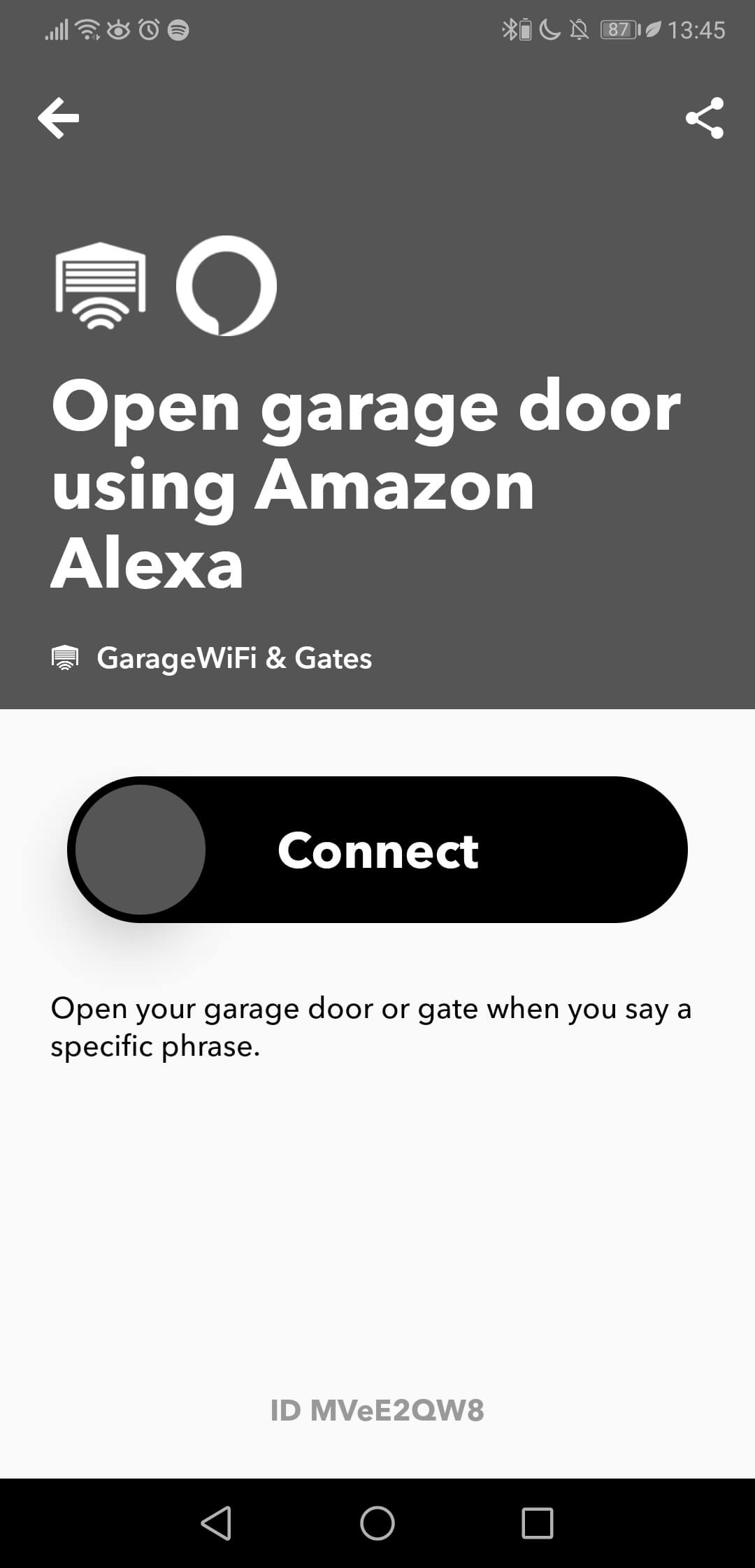 Slide to associate Alexa to the ismartgate through IFTTT. In case you do NOT have either Alexa or the ismartgate connected to IFTTT it will ask you to connect them.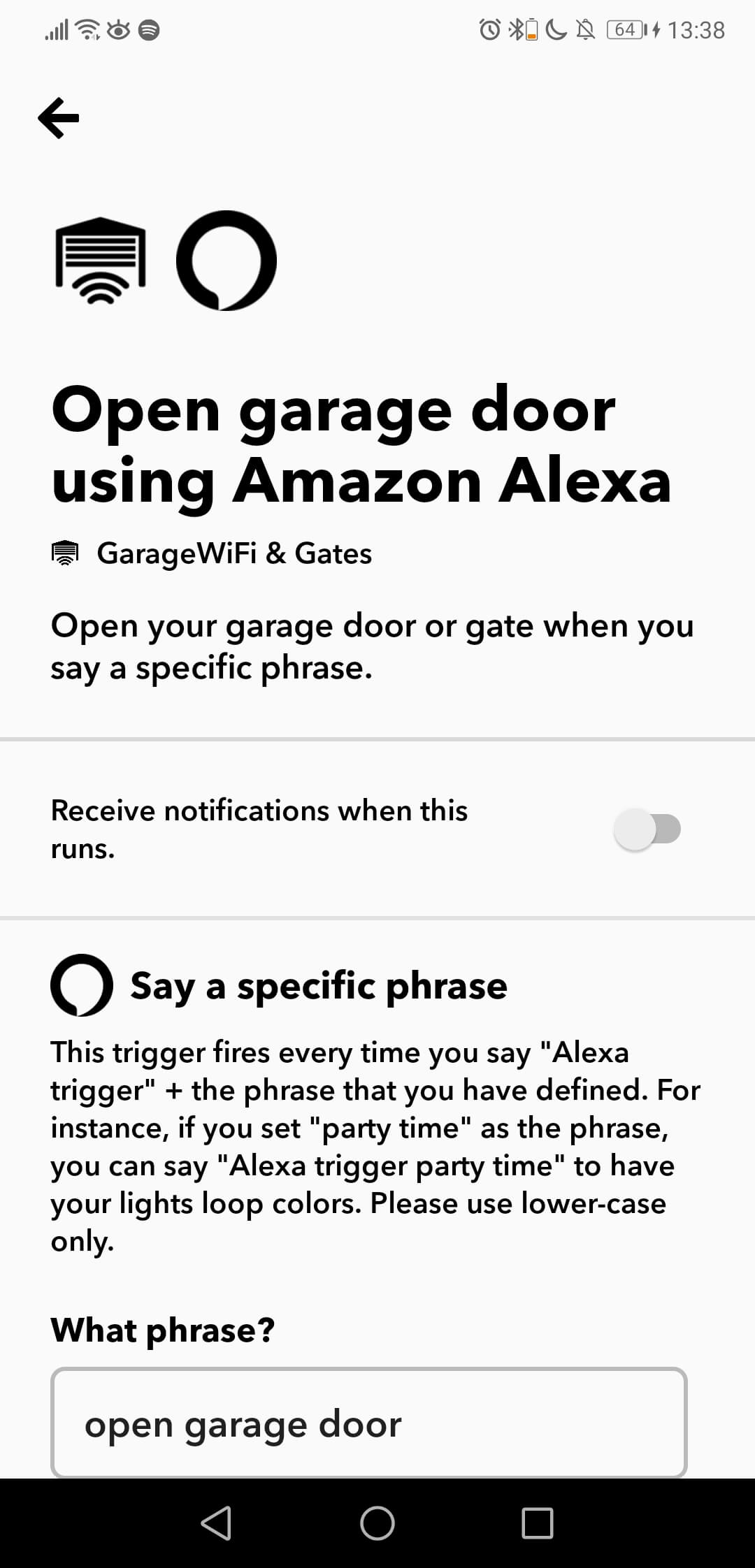 Configure the Applet as you want, select the phrase you will say to Alexa in order to open or close the door.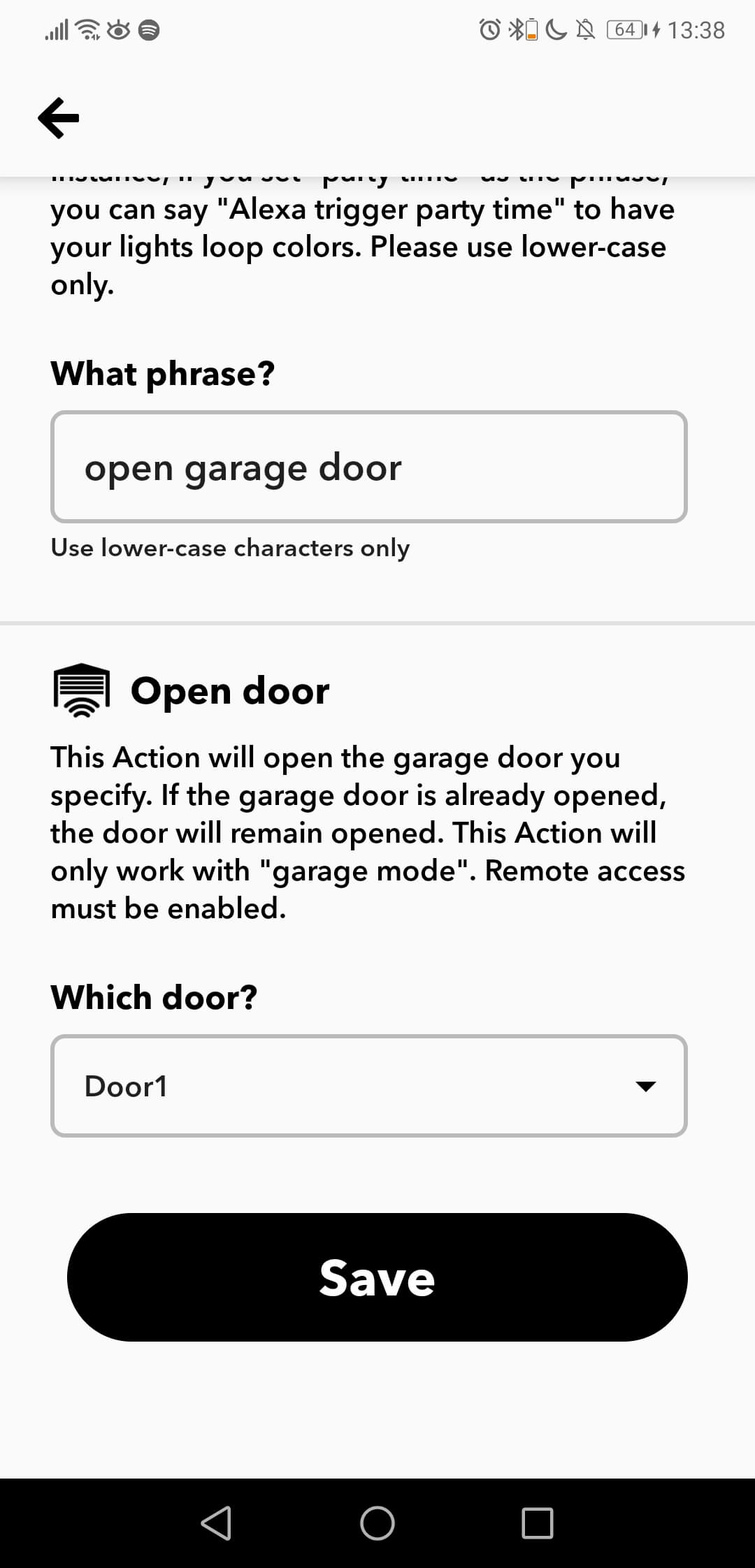 Select the door you want to open or close with Alexa.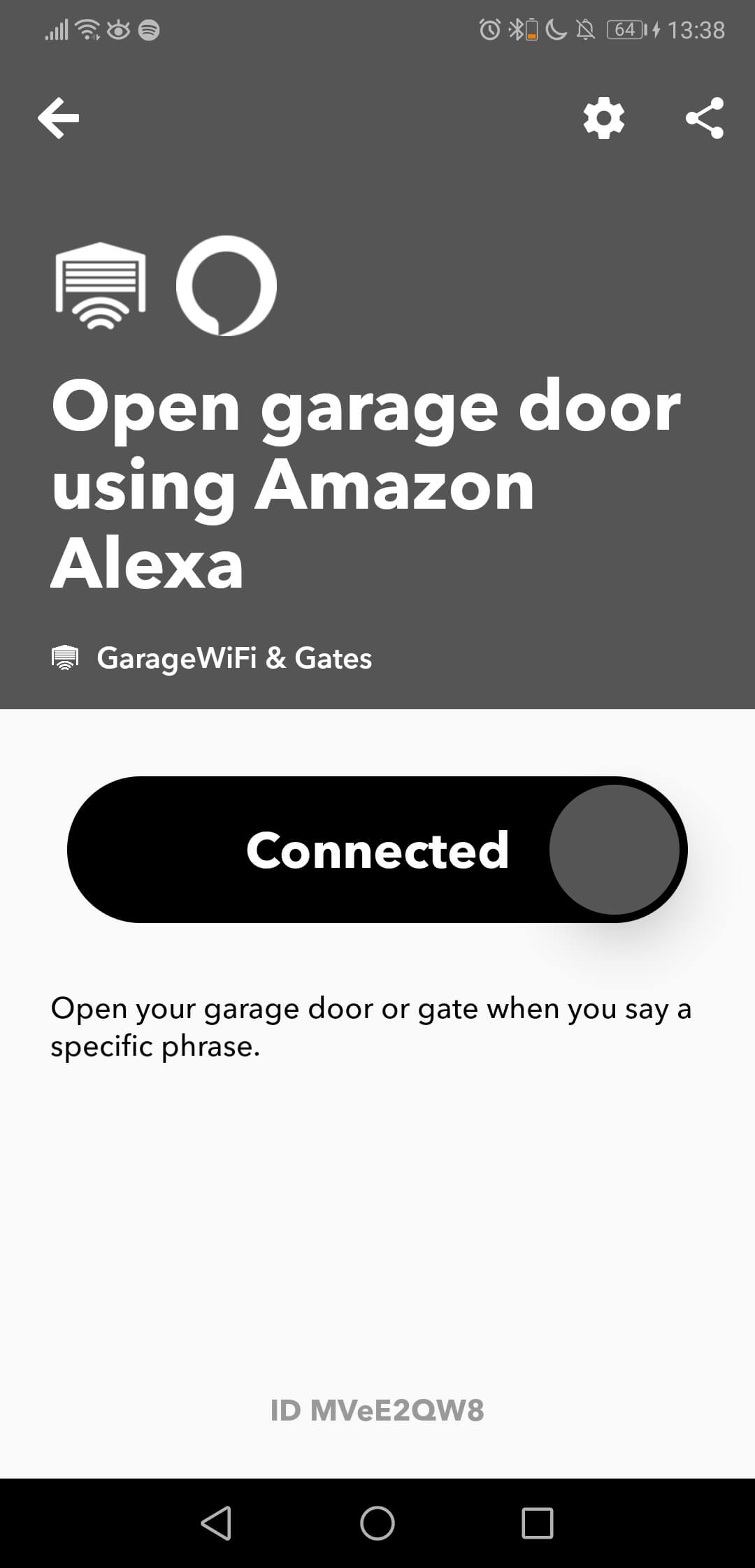 Please note that if you want to use Alexa to close the door you would need to repeat this process to create a new Applet to close.
If you have more than one door, you would need to repeat both applets for all the doors you have.
The phrase used to trigger Alexa NEEDS to have the word Trigger in it, but IFTTT will add automatically that prefix on the phrase so you do NOT need to write it when setting up the applet, but please make sure you SAY it when you want Alexa to open the door. The rest of the phrase can be anything else, like the name of the door if you have more than one.