This is a common problem when Gogogate2 does not detect your network's encryption properly. In order to get this issue resolved, we recommend changing network settings from "Automatic" to "Manual Mode".
- Press the RESET button until you hear 3 beeps (this will do a factory reset)
- Wait for the STATUS light (1-2 min)
- Connect your phone to the "GoGoGate" network.
- Open Gogogate 2 app -> ADD -> BEGIN YOUR INSTALLATION -> In STEP 3 select MANUAL: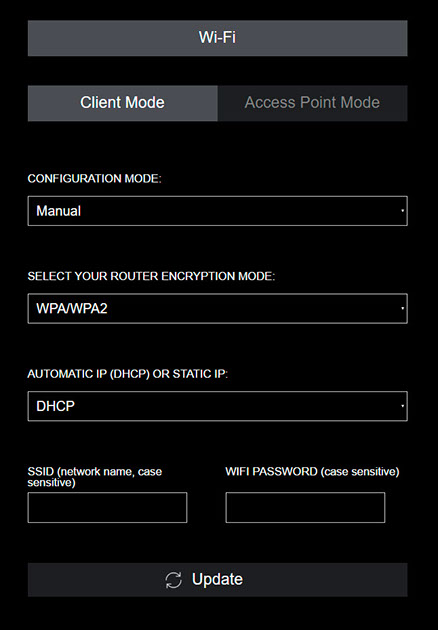 CONFIGURATION MODE: Choose MANUAL.
ENCRYPTION MODE: Choose the type of encryption used by your Wi-Fi network. To check encryption, please check on the link.
AUTOMATIC OR STATIC IP: Choose DHCP.
SSID: Introduce the name of your Wi-Fi network, where you want to connect Gogogate2.
WI-FI PASSWORD: Introduce your Wi-Fi network password.
Finally, press UPDATE to save all changes.