The iSmartGate Camera can take snapshots and videos from the feed and store them directly in the App and on your mobile phone (only accessible in case of an Android).
In case you want the iSmartGate Camera (Indoor camera only) to store, the automatic snapshots taken when a sound or a motion is sensed, in Dropbox please follow the instructions here.
To know where these pictures and videos can be accessed follow this instructions: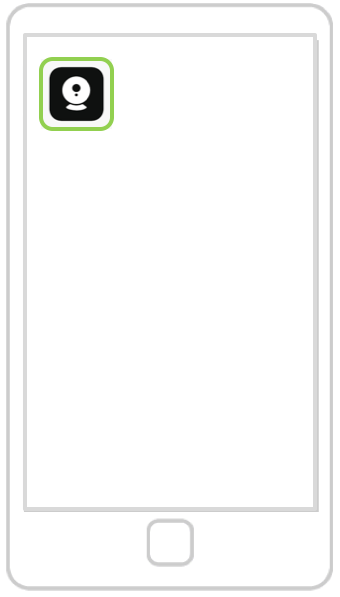 Open theiSmartgateCam app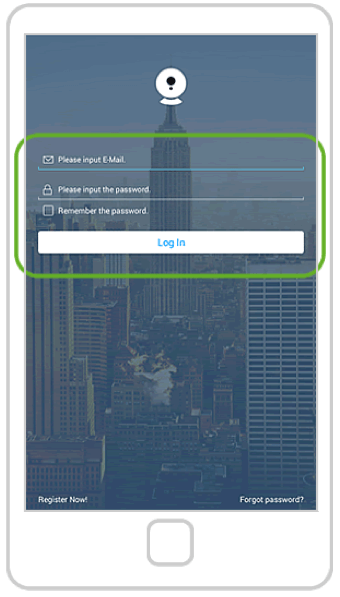 Login into the iSmartGate Cam App.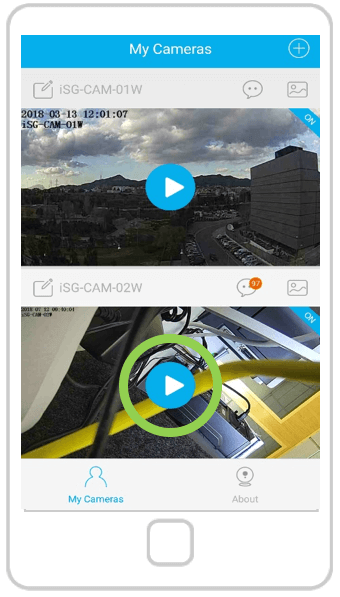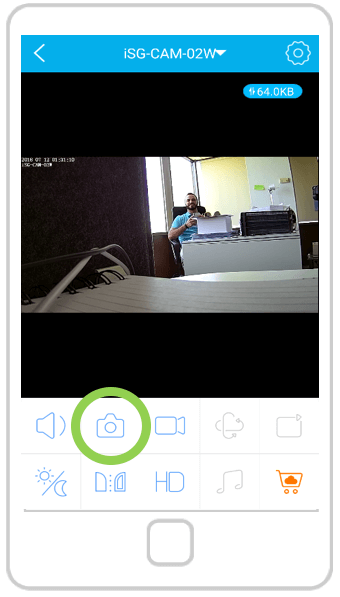 Press the "camera" icon to take a snapshot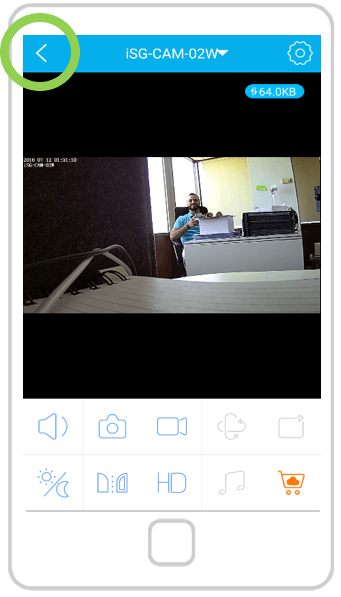 Go back to the main screen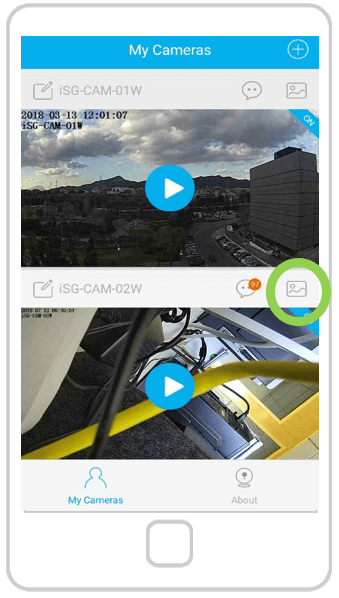 Press the "image" icon on the camera you want to see the images or videos from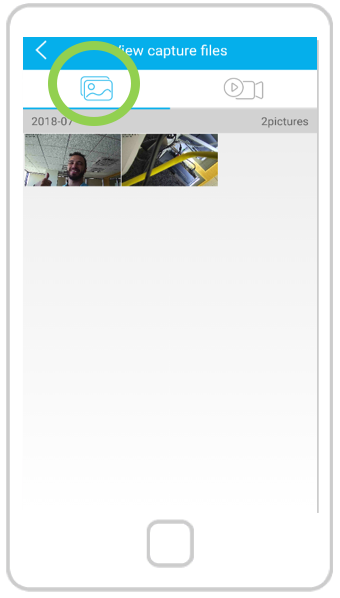 There the videos and pictures can be seen
In case you have an Android Phone, you can also access the images and videos that the camera creates from outside the iSmartGate Cam App.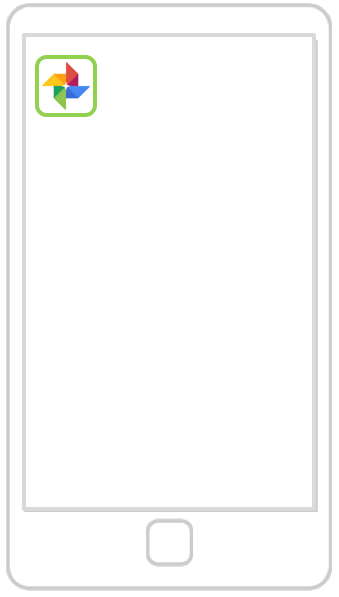 Open the Photos App from your phone.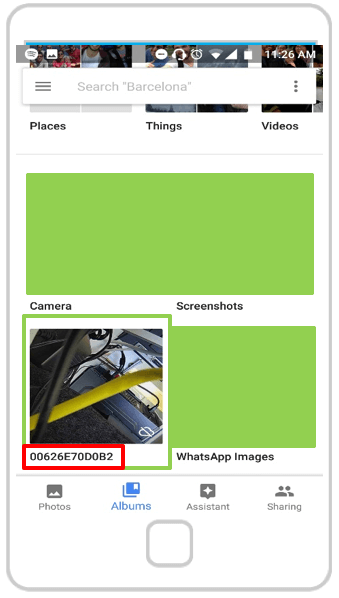 The pictures and videos will be stored inside the folder with the MAC of the camera as name.