The Gogogate2 App can control more than one Gogogate2. There are two options to ADD a new Gogogate2 to the App:
     A) Gogogate2 Already configured: Please ADD a Gogogate2 Account with the instructions here.
     B) Gogogate2 NOT configured: Please configure the Gogogate2 with the instructions here.
Once all Gogogate2 are configured the App would look like this: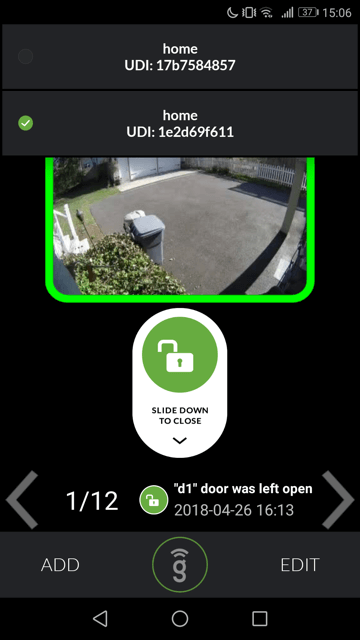 To change the Gogogate2 you need to touch the g button at the bottom of the screen. That will show all the UDIs of the Gogogate2 configured.Pressing the UDI of the Gogogate2 you want to access, will change it.