To connect the iSmartGate Cam to the ismartgate device you need to follow the instructions below:
Please note that you need to have the video plugin activated to be able to add the camera, the instructions to activate the video plugin are here.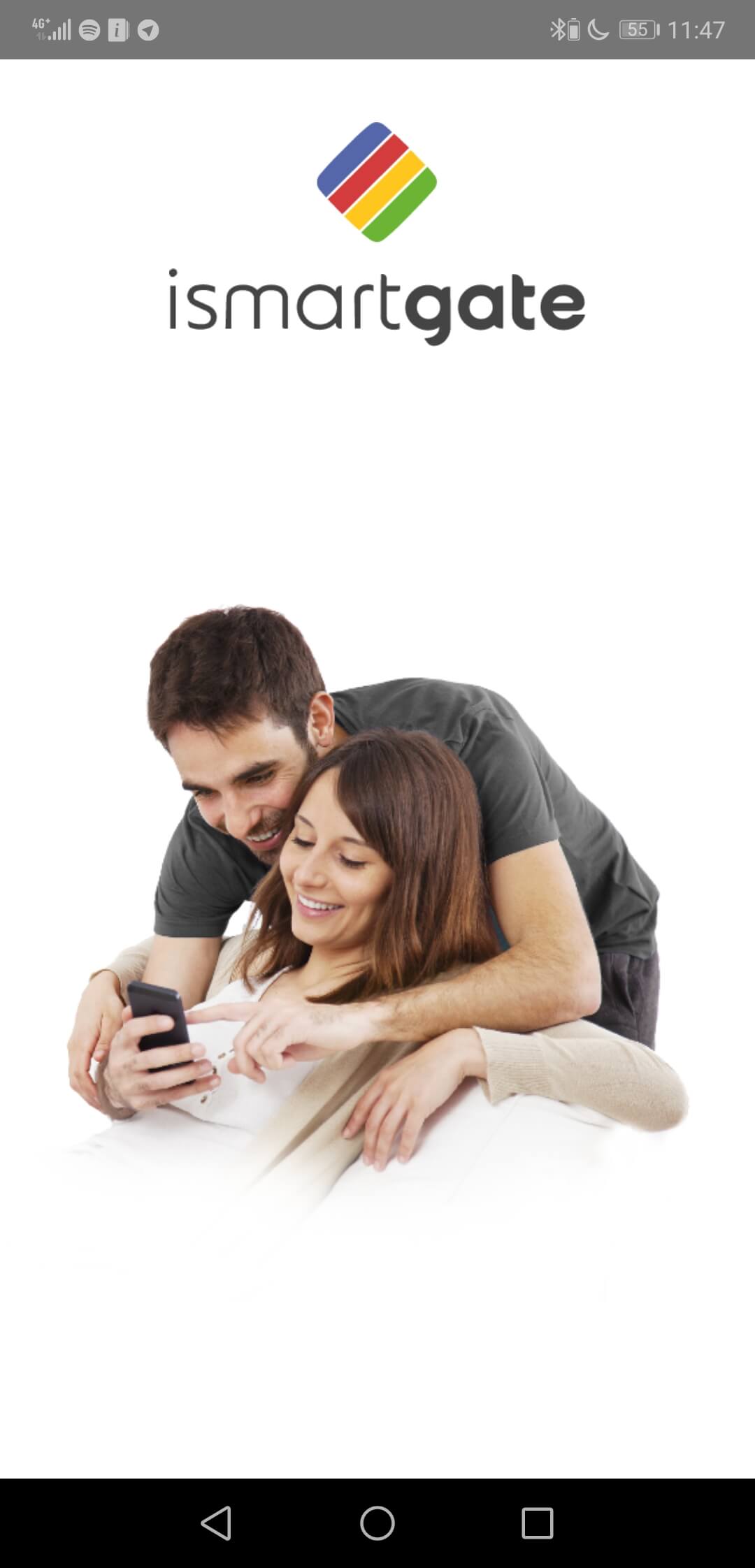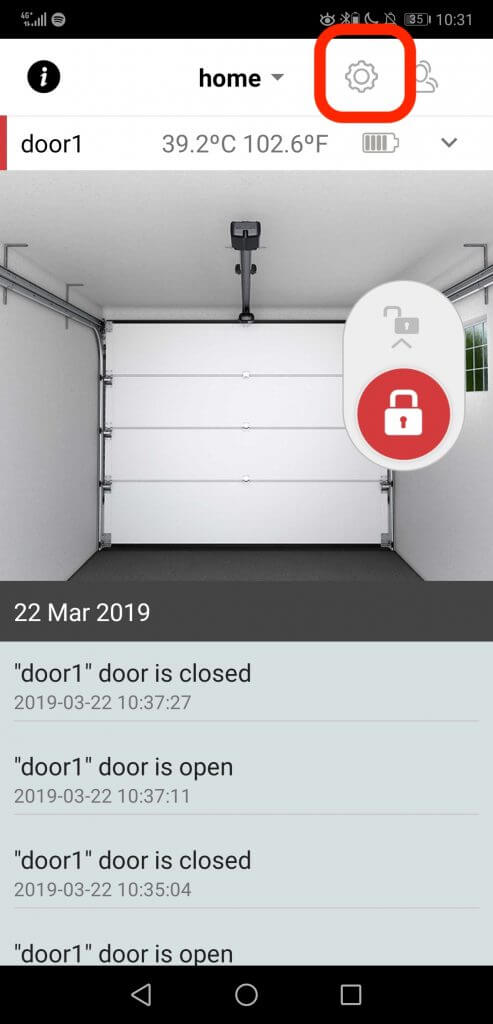 Go to the configuration of the device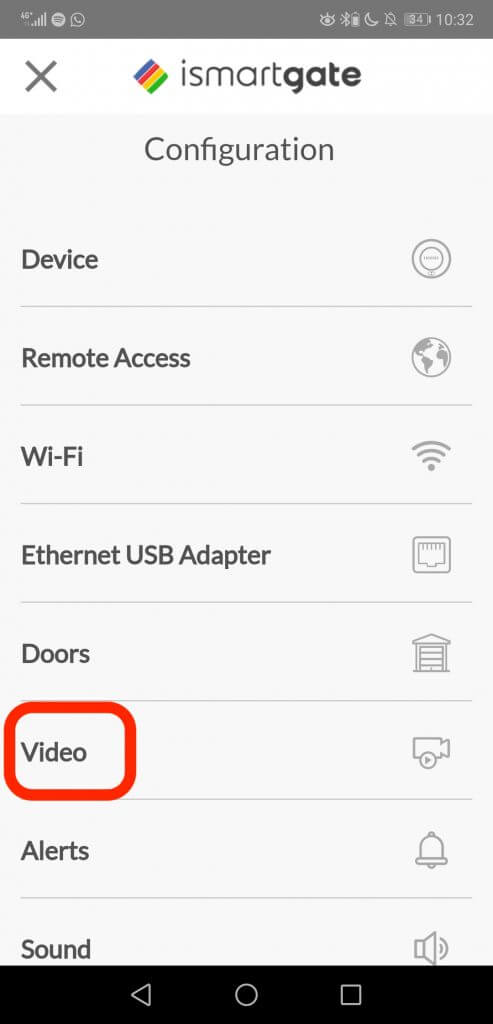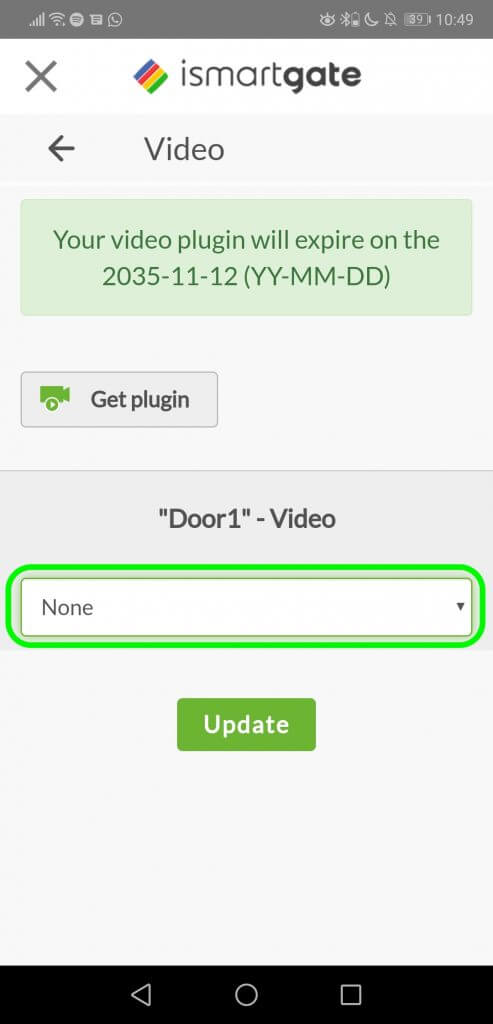 Select the dropdown menu to select the correct camera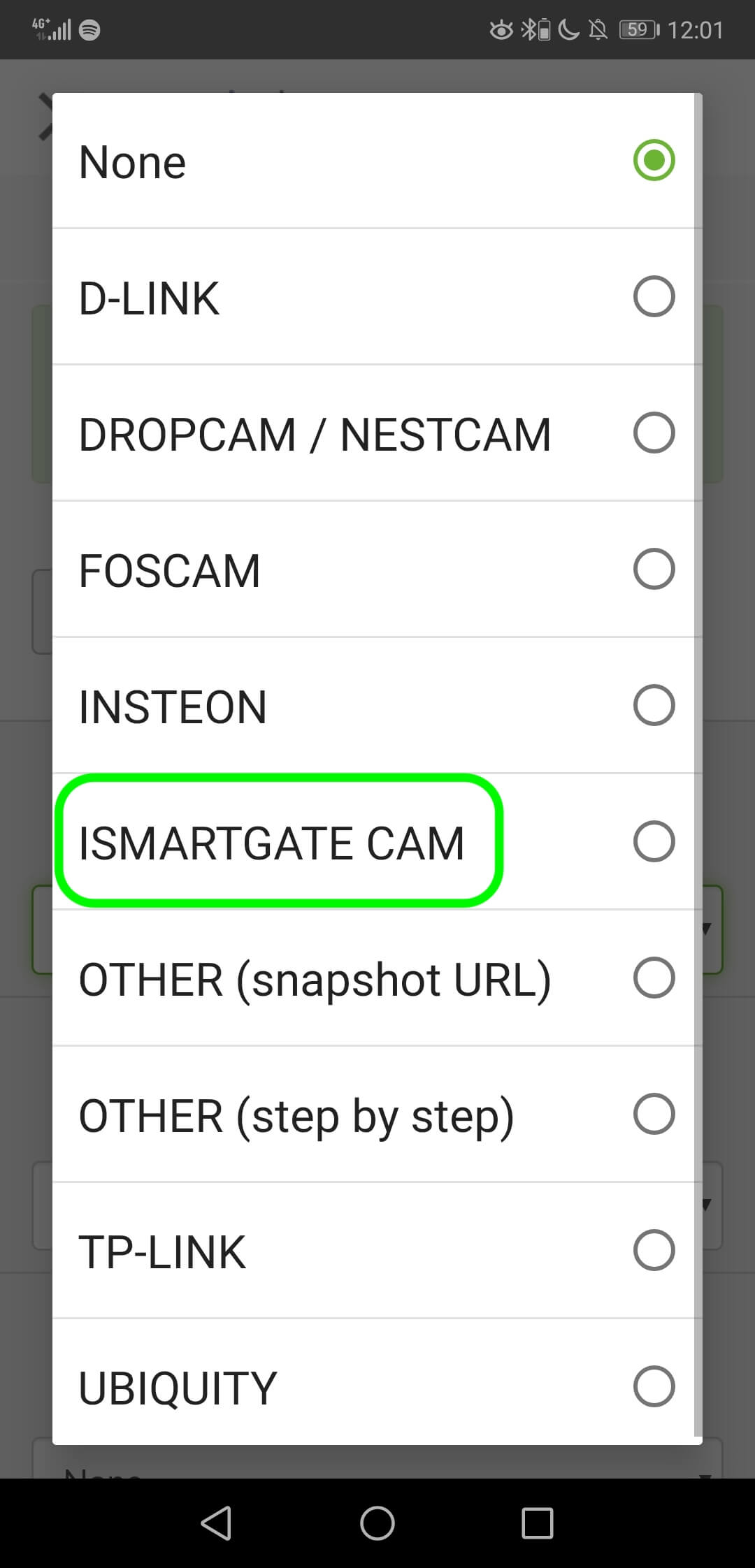 Select iSmartGate Cam in the dropdown menu for the cameras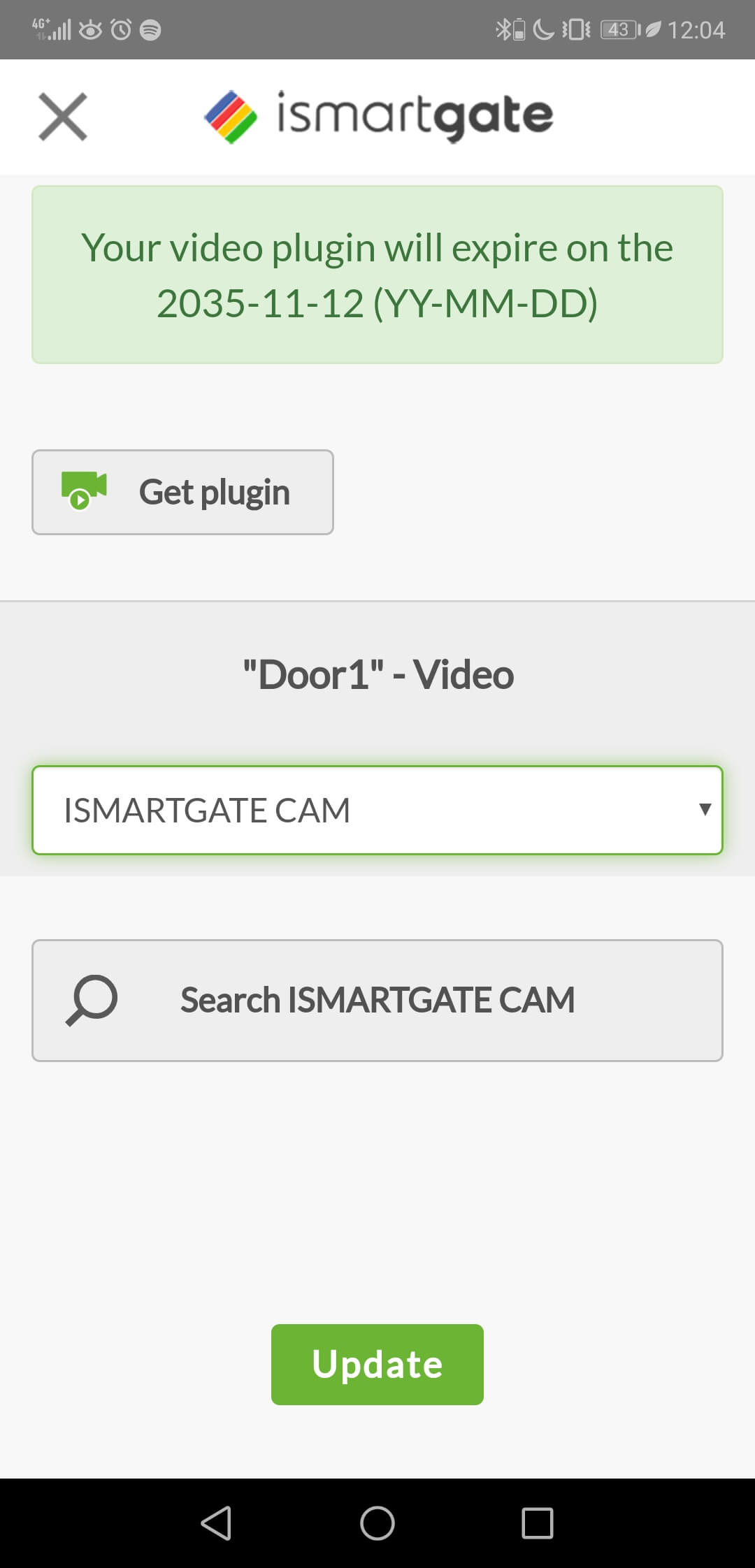 Select Search ISMARTGATE CAM. This option will look into the same network the ismartgate device is connected to and check if there is any iSmartGate camera connected.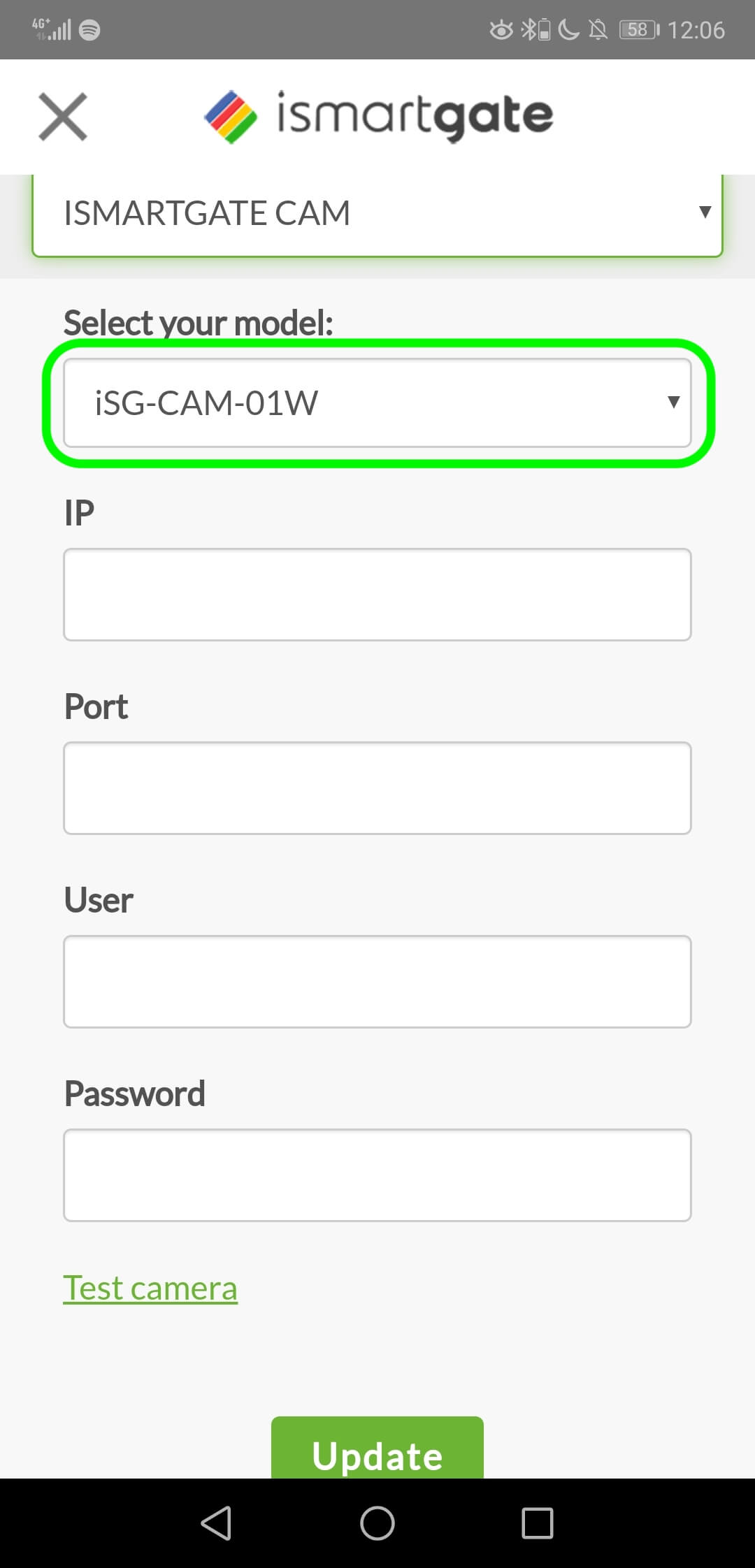 If it detects a camera, it will show the MAC ID of the camera (also printed on the sticker behind the camera) and the IP and port of your camera. Please select the camera detected by touching it.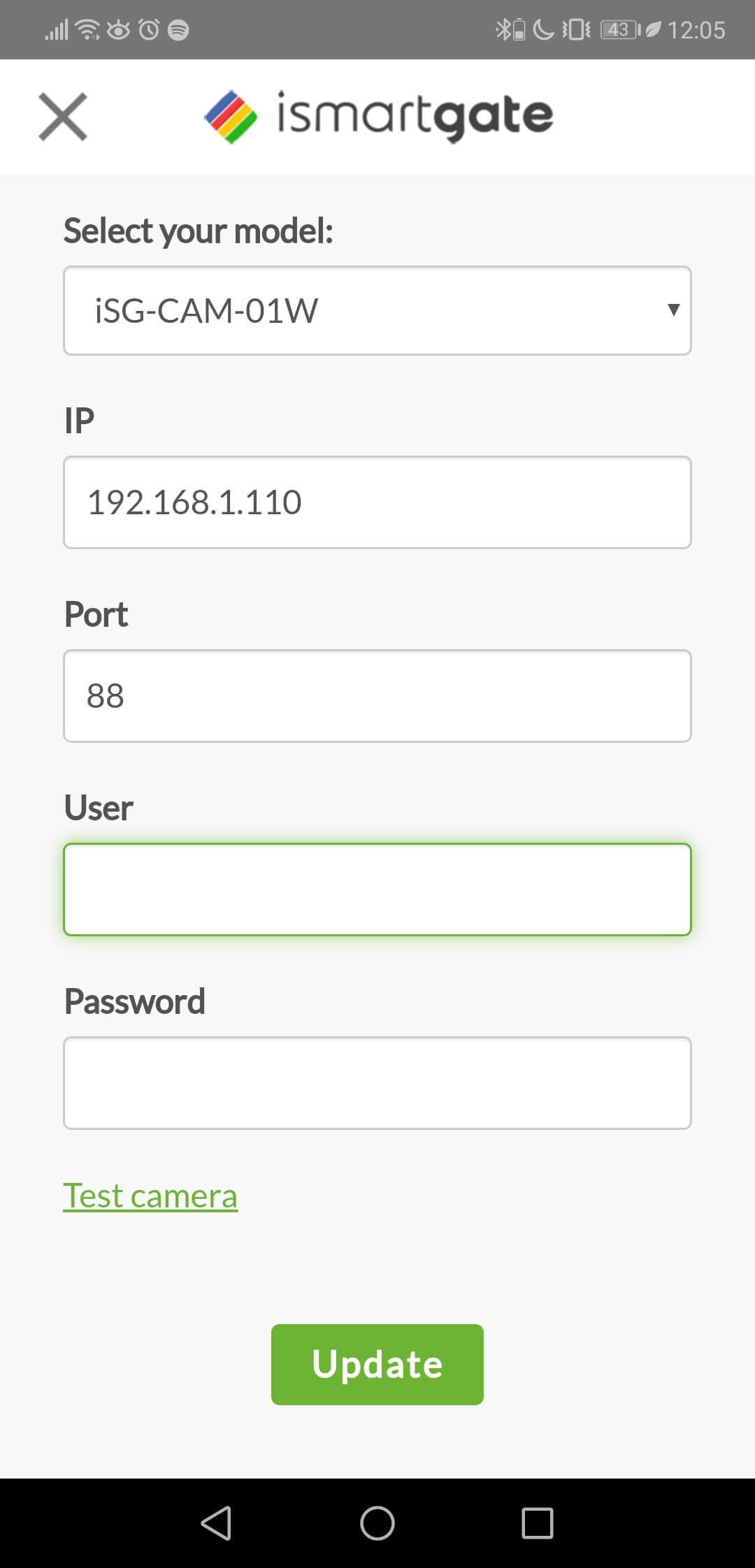 Once the camera is selected, the IP and port will be automatically introduced into the Video configuration. Then please enter the Username and Password associated to that camera.
In case that camera is not on the same network as the ismartgate device it will not be detected, or if you have a Mesh network or extenders or access points that block certain messages it will also not be detected.