Your Gogogate2 is trying to connect to the old Wi-Fi network (corresponding to old router).
SOLUTION 1:
Change the settings of your new router (Name and password of Wi-Fi network) to match those of the old router. Your Gogogate2 will connect automatically.
SOLUTION 2:
Do a RESET to the Gogogate2 device by pressing the reset button on the device until it beeps 2-3 times. Note that all data previously stored in the device (users, alerts, events) will be removed.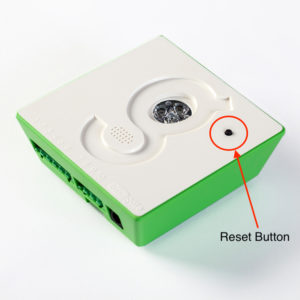 Once the device restarts (approx. 2 minutes after pressing the reset button), you will need to re-program your Gogogate2 device. Instructions here: Setup .